Download For Free
Amazon || iTunes || Nook || Kobo || Google Play || Scribd

In the distant future, Earth is ravaged by war and famine, and after generations of bloodshed settles into peace only to be invaded by the alien Delroi. General Alrik Torfa needs a mate and his seers promise mates for many of his people on the distant planet Earth. He doesn't expect her to come easily, but is more than a little surprised to find her leading an enemy army. Outmanned and outgunned, there is no way the Earth forces can win.
Sergeant Major Laney Bradford has always played her part and served her people well, but the Delroi's surrender demands are a bit extreme. Marriage to one of them? Not likely. But she's fought for peace her entire life and when surrender talks are threatened by a conspiracy lead by her people, Laney must choose. Will she submit to the alien invader or lead the fight against him?
FREEDOM
DELROI PROPHECY 1
Download For Free
Kareena Smith, leader of the unregistered telepaths of Earth, waged a secret war against the Tel Group and her government as long as she could remember. Until Tel captured her, her second in command, and one of their own, a defector. After months of captivity and several failed escape attempts, the three women are rescued by a group of Delroi warriors. There's a price on her head and nothing left for her at home. Delroi offers sanctuary she can't refuse.
As soon as she's rescued, she's pursued relentlessly by sexy clan chief, Roarr Idis. She might find the kind of ecstasy in his arms she's only dreamed of, but he wants the one thing she will never give up. Her freedom.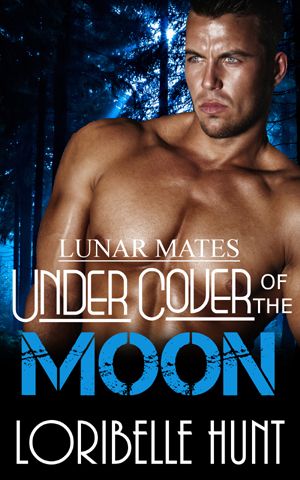 UNDER COVER OF THE MOON
LUNAR MATES 1

Download For Free
Darius Stewart has been banished and offered the leadership of a new pack. With the pack to settle and a rogue wolf terrorizing the local population, threatening to expose their species, the last thing he needs is a mate further complicating his life.
That's just fine with Meg O'Reilly. A witch, she knows something is not right in her town. Discovering there are good werewolves, bad werewolves, and the possessive, bossy, sexy alpha wolf trying to take over her life is not exactly welcome. Too bad she can't seem to keep her distance.
This book was originally published in 2006. It has been revised and expanded.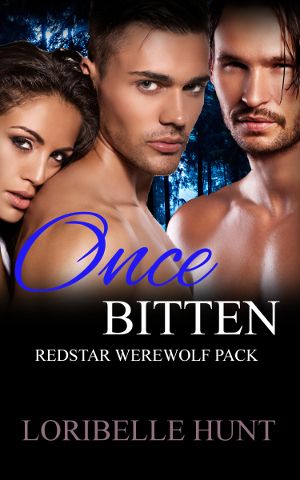 ONCE BITTEN
REDSTAR WEREWOLVES 1

Download For Free
Liza is Paladin, third in power in the Redstar pack. Half witch, half werewolf, but without the ability to change forms, she has an acrimonious history with Caleb, the Alpha's heir. Then one explosive night, they explore her interest in submission, but he leaves the pack. And her. Five years later, the Alpha orders Liza to bring Caleb home. The years of distance have not dulled his anger at her, or the heat that once flared between them.
Caleb is biding time before returning to Redstar. It's pleasurably spent with his lover Zach. When Liza shows up, once again at his father's bidding, he's angry and hurt, but he still wants her. This time he isn't letting her go. Zach takes one look at the woman and knows she's the one for them. But can he accept that her delicious submission in bed goes no further than the bedroom door?
Claimed by two werewolves, Liza struggles to move forward from the past with Caleb while getting to know Zach. But they'll have to respect her devotion to the pack and her warrior spirit if they're going to win her.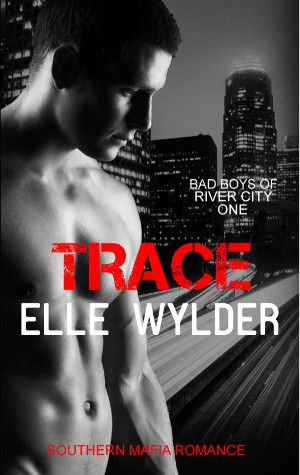 TRACE
BAD BOYS OF RIVER CITY 1
Download For Free
Amazon || iTunes || Nook || Kobo || Google Play || Scribd

He'll get his revenge, one way or the other…
The one righteous act of Trace Graham's life cost him ten years in prison, and now that he's out he's looking for a little payback. His fury has one focus, the woman whose life he'd defended that long ago night, Serenity Lynn Jameson.
She's spent a decade atoning for her father's sins…
Police detective Lynn Jameson has her hands busy with a missing person and drug smuggling case. The last thing she needs is Trace bulldozing his back into her life. She knows better than to get involved with a recently released convict, even if his touch is something she's dreamed of for years.
Opposites attract…or do they collide?
As things heat up between them, Lynn's investigation paints a target on her back and Trace has to decide how far he's willing to go for revenge and love.